Mini Reuben Sandwich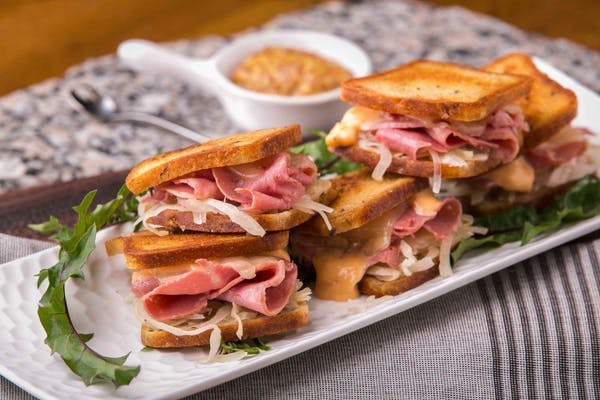 A real crowd-pleaser, watch as these hors d'oeuvres fly off the plate.
Prep Time: 5 min | Cook Time: 7 min | Ingredients: 6
Ingredients
cocktail bread (2.5″ x 2.5″)
cooked corned beef, thinly sliced
Swiss cheese, thinly sliced
Sauerkraut (optional)
thousand island dressing (optional)
mustard -yellow or spicy (optional)
Directions
Preheat oven to 425°F.
On a cookie sheet or ovenproof pan arrange bread slices in one layer.
Top each slice with corned beef, mustard or thousand island dressing, sauerkraut, and cheese.
Top off each sandwich with a slice of bread.
Bake approximately 7 minutes or until cheese has melted.