Corned Beef Hash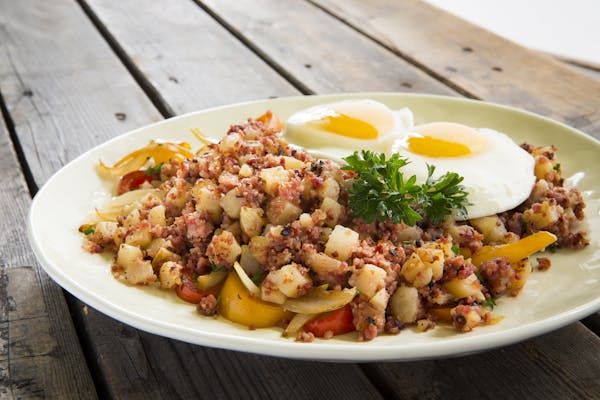 Crispy corned beef hash with potatoes and peppers.
Ingredients 5 | Serves 6-8
Ingredients
8 c. Sy Ginsberg's cooked and sliced corned beef
8 c. diced cooked potatoes
1/2 c. finely diced onion
1/4 c. Instant potatoes
1 T. Worchestershire sauce
Directions
Finely chop sliced corned beef. Lightly brown diced potatoes in skillet with a small amount of vegetable oil.
Add corned beef, diced cooked potatoes and diced onion to a steamer pan on medium heat for 10 minutes, stirring occasionally.
Stir in instant potatoes to absorb free moisture and reduce heat to low for 5 minutes.
Mix in worchestershire sauce and serve.