Corned Beef Bagel with Garlic Herb Cream Cheese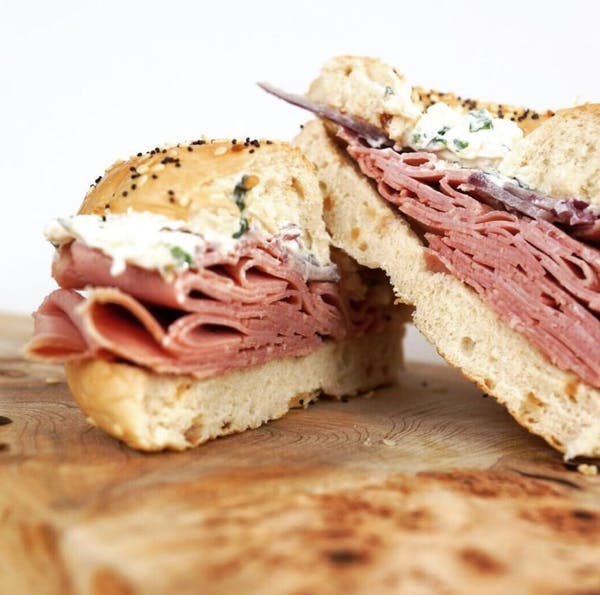 Breakfast or lunch, this bagel is a tasty departure from your standard bagel and cream cheese.
Prep Time: 10 min | Ingredients: 5 | Serves: 1
Ingredients
2 cloves of garlic – minced
1/4 cup cream cheese
2 tablespoons basil
1 bagel – toasted
2 slices of cooked corned beef
Directions
Mix together thoroughly, cream cheese, garlic, and basil.
Layer top of a toasted bagel with the cream cheese mix and two slices of corned beef and enjoy!