Classic Reuben Sandwich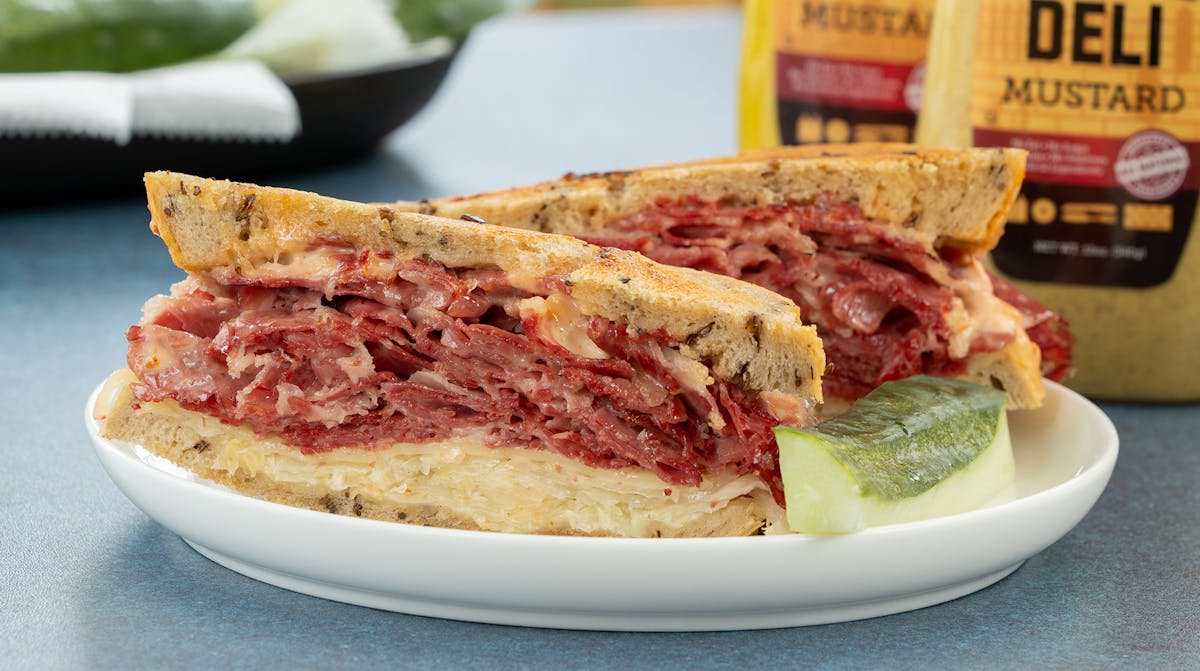 There is nothing quite like a steaming hot deli sandwich and the Reuben is about as classic as it gets. Stack it high for best results!
Prep Time 5m | Ingredients 5 | Serves 4
Ingredients
8 slices rye bread
3/4 lb Sy Ginsberg's cooked corned beef, sliced thinly
8 slices swiss cheese
1 cup sauerkraut
1/4 cup Thousand Island dressing or mustard
Directions
1. Layer cheese, meat, sauerkraut, condiment, and cheese between two slices of bread.
2. Place on a non-stick cooking surface over medium heat. Grill to a golden brown on each side and until cheese is melted.
3. Serve immediately, serves 4. For best flavor and texture, grill without butter or margarine.