Brown Sugar Glazed Corned Beef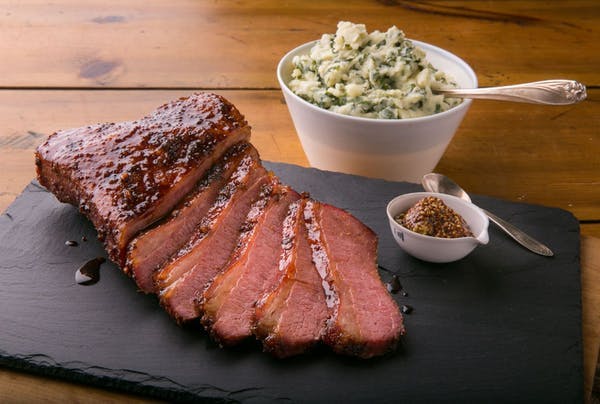 Ingredients: 4
Ingredients
3-4 lb. corned beef brisket
2/3 cup brown sugar
1/3 cup mustard
1/3 cup ketchup
Directions
Preheat oven to 350°F. Prepare corned beef using easy stove-top directions or preferred method.
While meat is cooling, mix brown sugar, mustard, and ketchup in a bowl.
Cut ¼" slices across the grain and arrange slices overlapping in an uncovered roasting pan.
Spread mixture on top and between slices. Bake for 20 minutes or until glaze is browned.
Serve meat with desired vegetables for a complete, hearty meal.
For more cooking methods, follow our corned beef cooking guide